Our aim is to not only match a clients requirements with the perfect holiday house – but also to ensure that the experience they have offers optimal enjoyment is easy and stress free!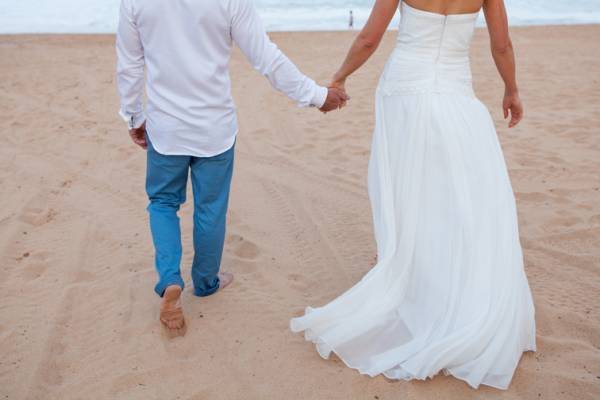 GENERAL
We had the best time at Whale Beach. The team at PBHR where fantastic setting me up in a nearby house. My friends and family ended up booking another 3 houses around the area. It was such a fantastic experience and my us all feel so relaxed staying so close to our reception venue!
– Elle and Shane. Whale Beach
The team from Palm Beach Rentals, were amazing to deal with. They were very responsive and on point with their communications. I had a rare experience where the place I booked was sold, but they followed through with ensuring that my booking was still ok, and upgraded me to a much fancier place that met my criteria. I will 100% book with them again and have already referred them to my network.
– Cheers Jaz, December 2018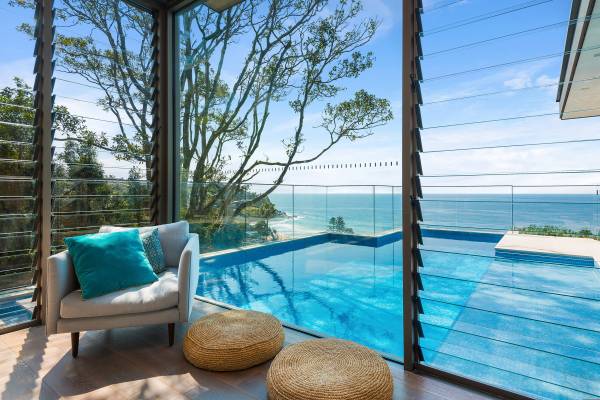 CETACEAN
Incredible Home, and Palm beach rental's we awesome to deal with Highly recommend this house and PB rental's. – P Adderton. January 2019
Excellent location for our daughters wedding at Mobys. Plenty of room for all our family and guests. Pool and spa a big hit with all. First class amenities. Exceptional views over the beach. – S. Bates. December 2018
Beautiful and relaxing home that has everything you could need. We enjoyed our stay and our holiday manager was very helpful. Rebecca July 2018
The most amazing view of Whale beach; the quiet resident beach surronded with locals, rather than a tourist attraction. The home is extremely well equipped with everything you need for a family vacation. Simply pack personal essentials! If staying at Whale – this is the cream of the cream. Julian Parisi – January 2019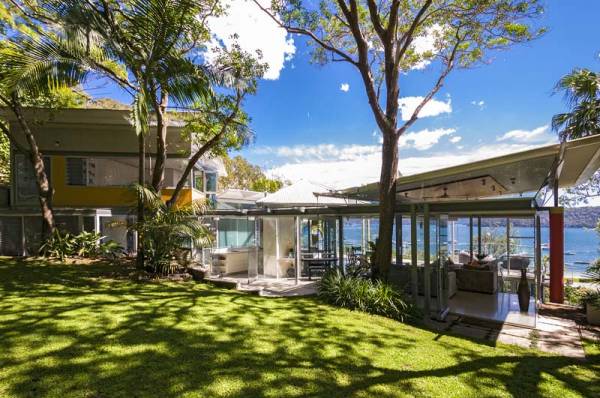 THE GLASS HOUSE
We had a wonderful stay at the Glasshouse, it was a wonderful maze to explore with surprises around every corner. Would have loved for it to be a bit warmer when we were there so we could have splashed about in the pool. The view from the main kitchen/living Area is incredible! When you are indoors it feels as though you are outdoors because all the walls and ceilings are glass. Great location too! Only a short walk to some cute cafes etc
– Dee. November 2018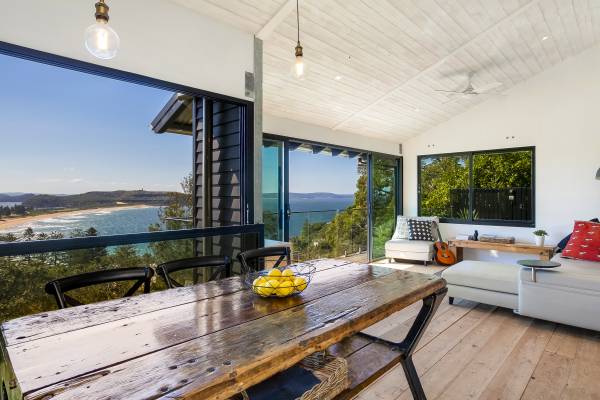 BLACK ZINC
Black Zync is one of the most amazing stays I have ever been to. I can highly recommend this place and will for sure come back! The property has everything you need and beach is easily accessible. 10 out of 10 stars.
– M. Ohthus – December 2018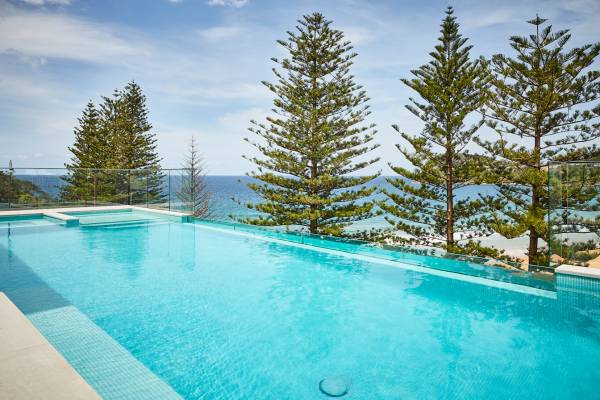 ABSOLUTE BEACHFRONT NORTH CLIFF
Stunning property at Whale Beach. We spent three nights at this beautiful home, that is as described – Absolute beach front. The view is outstanding and the home is amazing. The lounge room with fire place is the most comfortable room. The table tennis table was a hit with the kids. The house has all high end fixtures and fittings. It's a beautiful home. Natalie McClelland
July 2020
What an absolute pleasure to stay in this amazing house! Furnished to the highest standard. Our daughter's wedding was at Palm Beach and the house was perfect for our preparations .We loved that everyone had their own bathroom. Terese Griffin
March 2020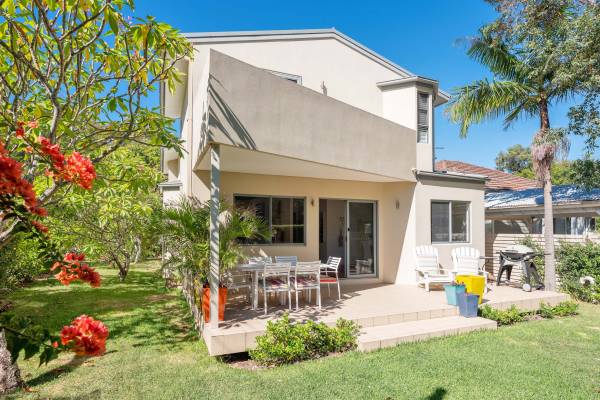 AT FRANGIPANI
Our family of four stayed at Calypso very last minute after some damage to our home. The owners were incredibly accommodating, allowing us to extend our stay several times and being flexible at short notice. Despite the stressful circumstances, we loved staying there too. Great setup for a young family with the bedrooms/bathrooms, small yard out front and park 100m down the road. Even though it was winter, the kids loved walking to the little beach near the park and swimming in the sunshine. May as well make the most of the Palm Beach surrounds!Would definitely recommend for a large family or two smaller families with kids. Roger – June 2019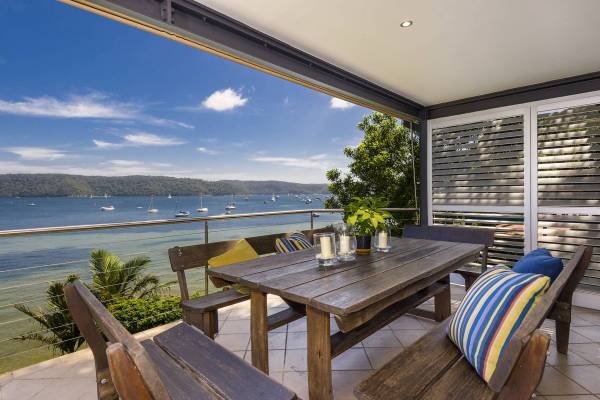 AT THE WATERFRONT
Thank you for an amazing long weekend where we prepared our daughter and bridesmaids for an amazing wedding. The house was perfect for our purpose with plenty of bedrooms, bathrooms, places to prep and beautiful photographs to be taken. The views from the deck are incredible and we even enjoyed a swim in the bay. We will always have memories of a beautiful weekend. Jo Hurst – October 2020
Really great house! Spacious with a great view of the water from the balcony! Walked in and was clean Will definitely stay there again. Kelly Barbuto – March 2020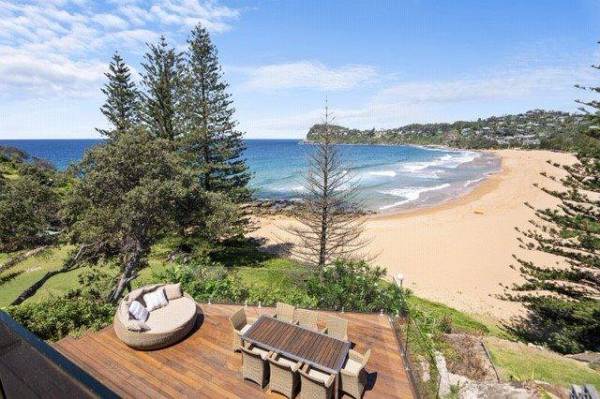 BEACHSIDE
We had such an amazing time at this property! Fitting 14 people into a house is difficult but we were blown away by how spacious the house was and the view is second to none! Connie, the agent, was so helpful and quick to answer any queries we had in the lead up and the property very much exceeded our expectations. It was a fantastic weekend away! Thank you!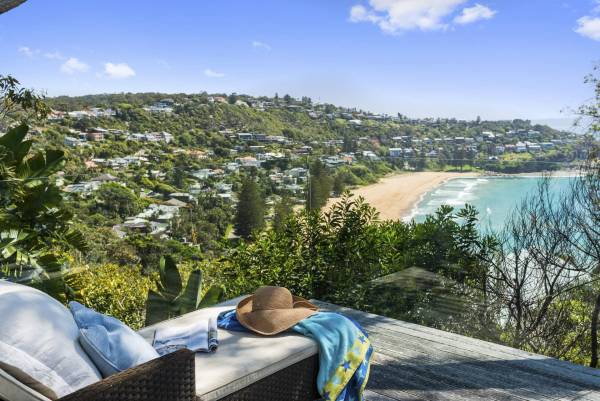 BEAUTY
This was the perfect get away for us! The house was clean & beautiful & had everything we needed with the most amazing views. Thanks for having us…we'll be back! Jodie Gange – November 2020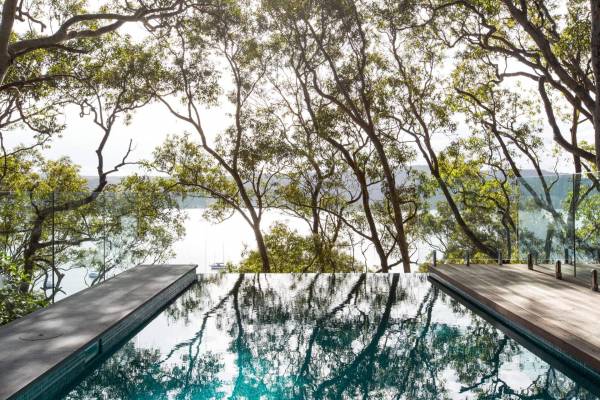 BLISSFUL RETREAT
AMAZING HOUSE FOR A FAMILY REUNION. STYLISH LUXURY BUT ALSO COMFORTABLE & PRACTICAL. A TASTER OF PALMIE LIFE IN THE TREE TOPS. WE LOVED IT! Kim Chapman – March 2019
What a stunning house – an extremely beautiful home with views to match over Pittwater . The house is very modern with high quality fittings and is designed to get the most out of the unique setting. We stayed in the house with for a long weekend and it was perfect for our grown up family of 5. Richard Fiddis – April 2019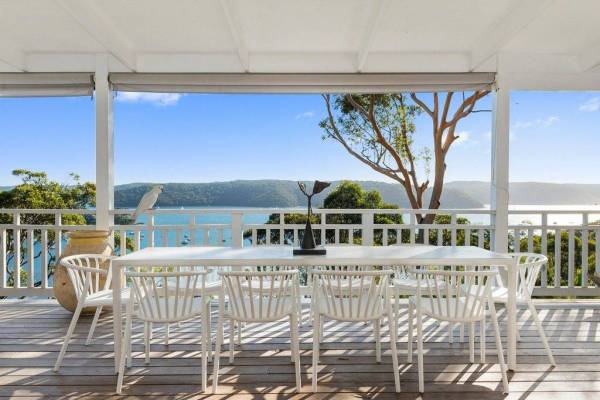 BYNYA SAILS
What a stunning house – an extremely beautiful home with views to match over Pittwater . The house is very modern with high quality fittings and is designed to get the most out of the unique setting. We stayed in the house with for a long weekend and it was perfect for our grown up family of 5. Cassandra – May 2020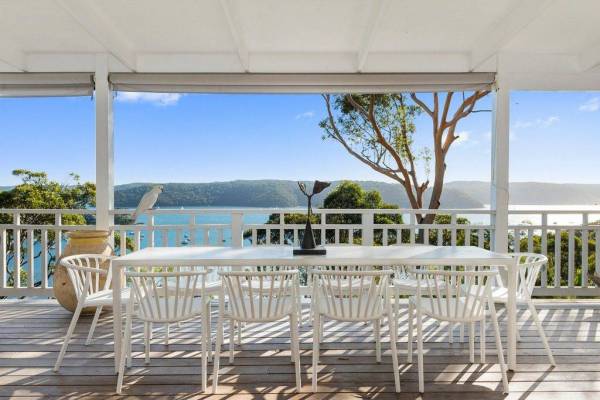 CASILDA
Casilda Avalon Beach was a fantastic place to stay for our recent family holiday. The house itself was amazing with plenty of room for everybody and the outdoor entertaining area & pool proved to be a huge hit with everyone! It is also very conveniently located and very easy to get around – we managed to visit lots of the local beaches during our stay too! The staff at Palm Beach Holiday Rentals were also great to deal with throughout our stay and we appreciated their persistence in getting some wifi issues we were initially experiencing sorted out. Would highly recommend staying here and can't wait to come back 🙂 Stephanie Farah – December 2019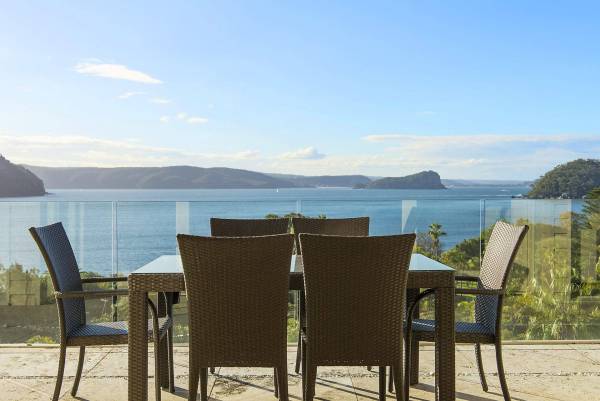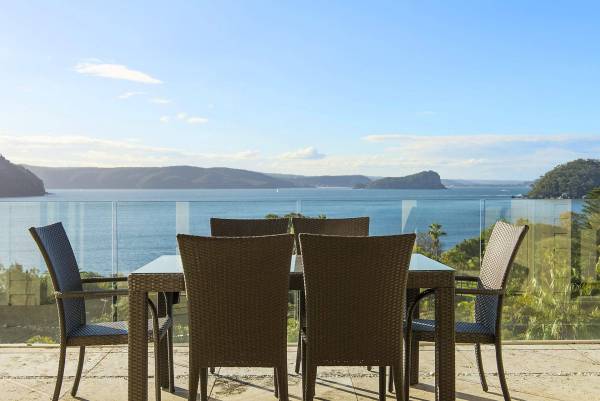 COLLINS HOUSE
We had a great stay at Collin's House and would highly recommend it to anyone looking at staying at Palm Beach. It was in a perfect location, central to everything and the home had everything we needed. Ashleigh – September 2020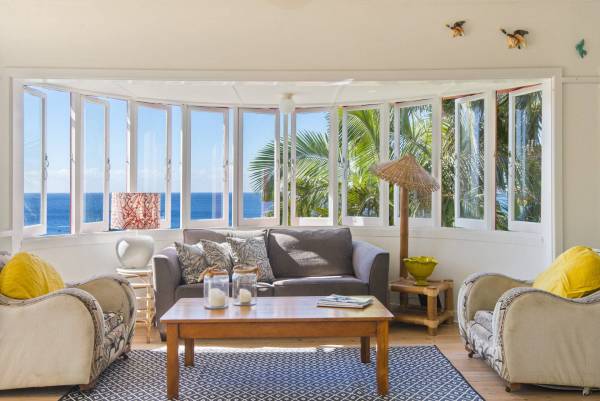 CORAL TREE COTTAGE
We really enjoyed our week at Coral Tree Cottage. Beautiful outlook, a cool breeze and the sound of the ocean were our constant companions. Loved the pool and the garden and the funky ambience of the house itself. Bracing 10 min walk to the beach. We found it thoughtfully equipped and comfortable. Catherine Roy – January 2019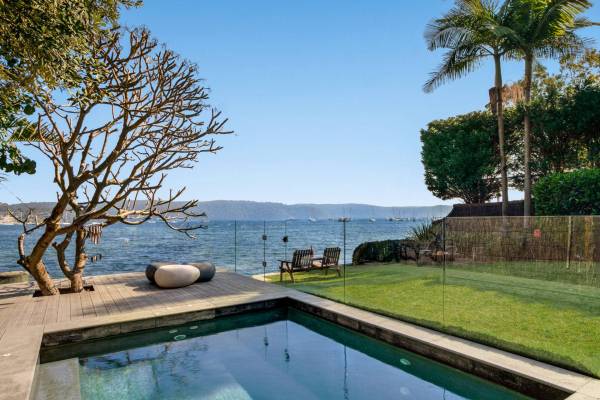 EDGEWATER
We had the most relaxing family holiday. The house is perfectly laid out to kick back and enjoy the views while having fun in the pool and garden with the children. We can't wait to return !! A big thank you to Claire and all the staff at Palm Beach Holiday rentals for taking such good care of us 🙂 Clancy – October 2020
We stayed for the June long weekend and had a great time. Plenty of room for 2 families the heated pool was great and being on Pittwater was beautiful. We hope to stay again. Jane Perdis – June 2020
WE spent 3 fabulous weeks at this great property, it was so comfortable stylish spacious and really beautifully presented .will definitely return. Bob Cadry – January 2020
A wonderful warm home with the most beautiful westerly Pittwater waterfront location & view. We had gorgeous sunsets! The house flowed really well with the living/kitchen/dining/deck all as one. Bed 1 master suite is beautiful. The inclinator is very welcome taking luggage down two floors. All in all a wonderful stay and the staff of Palm Beach Holiday Rentals were very helpful and professional. Belinda Evans – June 2019
My family stayed at Edgewater for 4 nights over Easter. The location of the property is really beautiful and very relaxing. It was really great having such easy access to Pittwater. The kids would go walking through the mud flats during low tide and if we'd know how easy the access was, we would have hired SUP boards or Kayaks to utilise the proximity to Pittwater. The photos are a true reflection of the property. The property has an inclinator which made arriving and departing very easy. The flow of the kitchen, lounge room and deck are perfect for relaxing with the family. My only criticism was that we had to get the cleaner to come back and move some of the dry goods from the pantry and items from the fridge so that we had room to put away food for 10 people for 4 days. In saying that, we would definitely hire this property again though. Alice Murphy – April 2019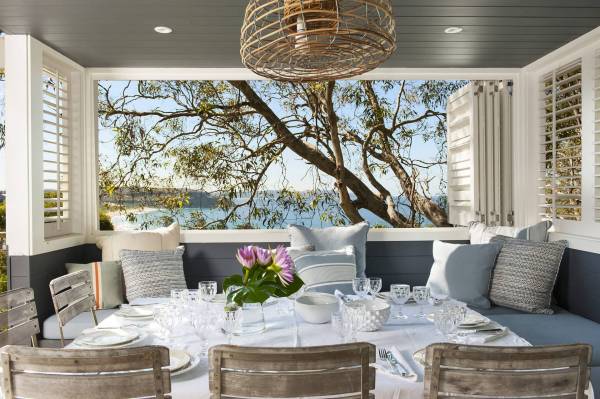 FREYA
A beautiful house : The views are amazing and it is very comfortable and tastefully furnished. We loved the open fire. I would highly recommend this property and would love to stay there again in future. Pearce – June 2020
We enjoyed our weekend at Freya. The house is simply charming. Great location, beautiful views and so stylishly presented. Many thanks to Kimberly for opening up her home to us, and Connie for helping us plan our family celebration. Tanya – December 2016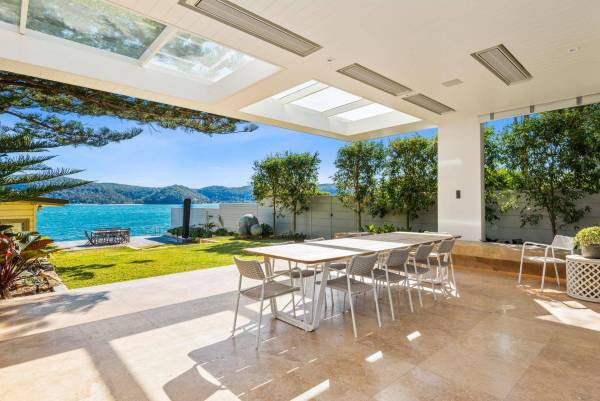 ILUKA SUNSET
Beautiful home! Loved every minute and have booked for next year! jUNE 2020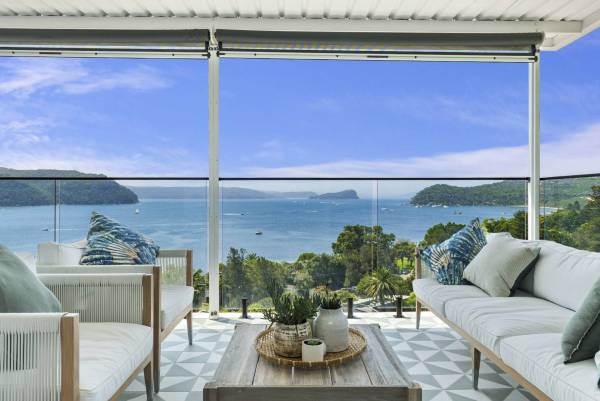 JOEYS
Beautiful house, impeccably presented and well supplied. Kitchen was a dream to cook in. Great location that was walking distance to everywhere we went. Will definitely return. Patrick Coope – April 2019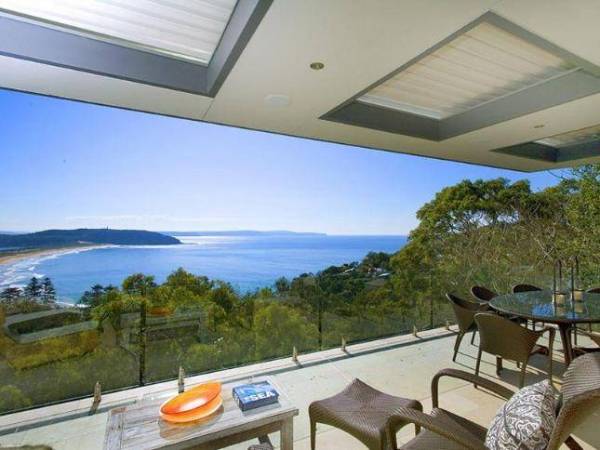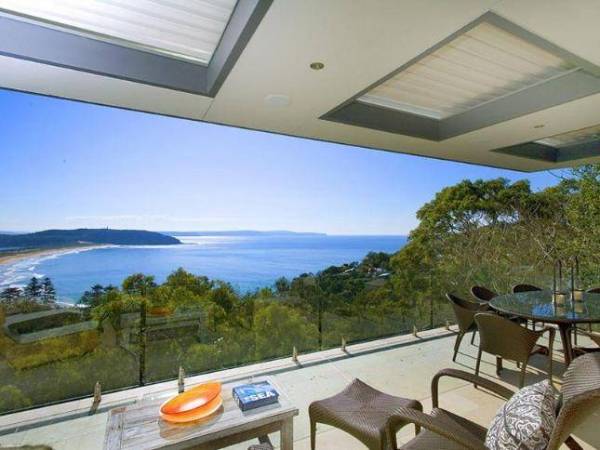 MIRAMARE
Lovely house. Very easy living. Would have preferred to have table and chairs in the courtyard not the arm chairs and coffee table set up but that was fine. Sophie Polednik – February 2017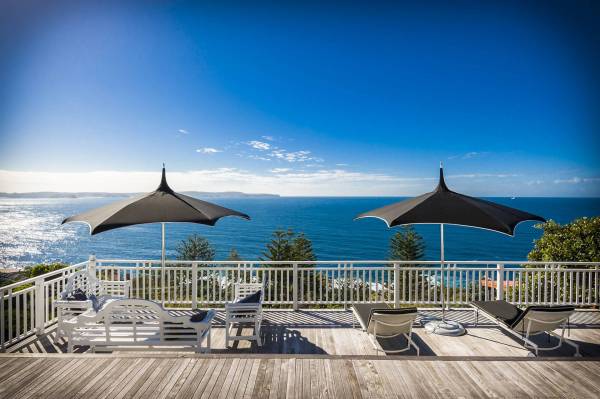 NORMA HOUSE
Tommy and I just wanted to express our thanks to you – for helping us to arrange staying at Norma House for the duration our our "honeymoon" on the weekend of April 8th – 10th. The house was simply Gorgeous!!!!!! We both felt like we were in Heaven! We are off to live in the United States in a few days, although we just wanted to express our appreciation and look forward to coming back and staying in Norma House again next time we visit Australia. P.S We loved it so much, we have already started our very own collection of Max and Rex Dupain's photography books, as well as filling the house with Jo Malone bath gels and moisturiser. It was just gorgeous! Emma – April 2011
We had a fantastic stay to the wonderful Norma House. It was such a beautiful location, with views to die for, and the house itself was perfect for our stay. We could not recommend it highly enough! Steve – December 2016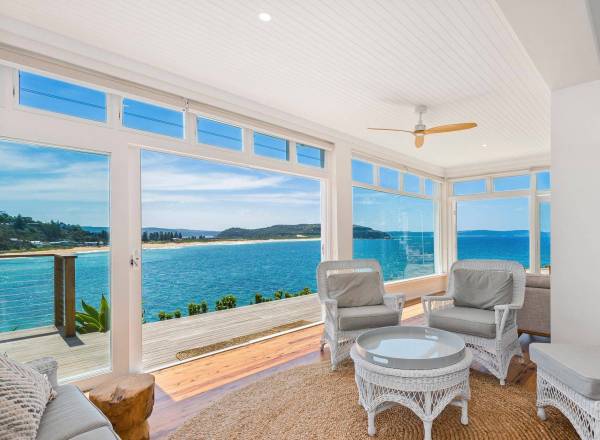 PEGASUS
This is the third time we've had the privilege of staying here, and it still took our breath away. Pegasus is a wonderful iconic Palmy beach house, with all the stylish features to make it attractive, yet comfortable. Sitting on the window seat in the afternoon sun watching my daughter surf at "kiddies" was the icing on the cake. Melissa Langley – August 2020
Spectacular ! This is the first word that came to mind as we walked into Pegasus. Once we tore our eyes away from the incredible view, we realised just how beautiful the home was. The furnishings are stylish yet very comfortable….each bedroom has not only lovely bed linen but all have amazing views, the fireplace in the living area a wonderful touch on a cooler day and the kitchen equipped with everything you need. The bottle of Moet in the fridge was a lovely, and very much appreciated, surprise. This was my second visit to the home and on both visits we were fortunate enough to watch the dolphins playing directly out the front. Pegasus is an absolutely beautiful place to stay…..my only regret is that we didn't stay longer. Melissa Langley – August 2019
Beautiful home, great for any weather. Views to die for. A little oasis. Only suggestion is dont use one big suitcase – pack many smaller bags as there are quite few steps down to the house. Nikki – June 2019
My husband and I just spent the most blissful three night weekend at Pegasus and thoroughly loved it . Congratulations to the owners for a simple stylish renovation that keeps all the charm of this original Palmy beachhouse ….. yet has all the comfort and amenities for modern living . The descent up and down the stairs doesnt make this property suitable for everyone but if you can handle it , the privacy and epic views make it totally worthwhile ! Its an iconic Palmy property just above the ocean pool , and I feel priveleged to have enjoyed it this weekend . I hope it wont be the only time ! Sioned – March 2019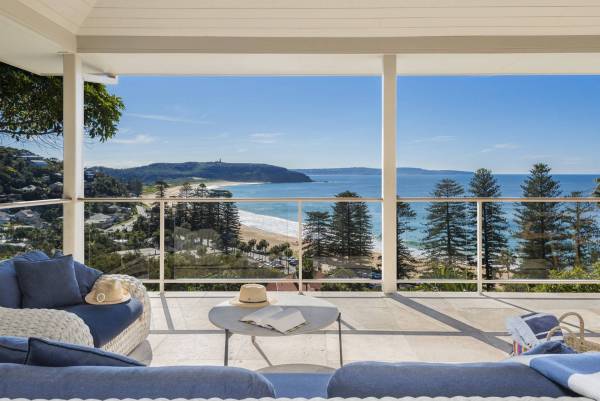 SALT
Salt was a beautiful home for our family holiday at Palm Beach. Stunning views, great location and short walk to Palm Beach. Facilities, furnishings, equipment all of the highest standard. Claire at Palm Beach LJ Hooker was great to deal with and nothing was too much trouble. Thanks for letting us enjoy your beautiful home. Paula Wallace – December 2019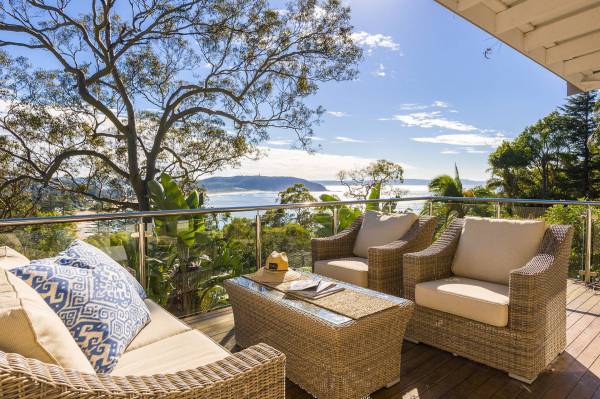 SHUTTERS
Lovely home with an amazing view. Fantastic location. House very well laid out and pantry cupboards well stocked. Thoroughly enjoyed our stay. Would highly recommend staying at Shutter House. Marsi at Palm Beach rentals was an absolute delight to deal with. Jennifer Tilyard – September 2020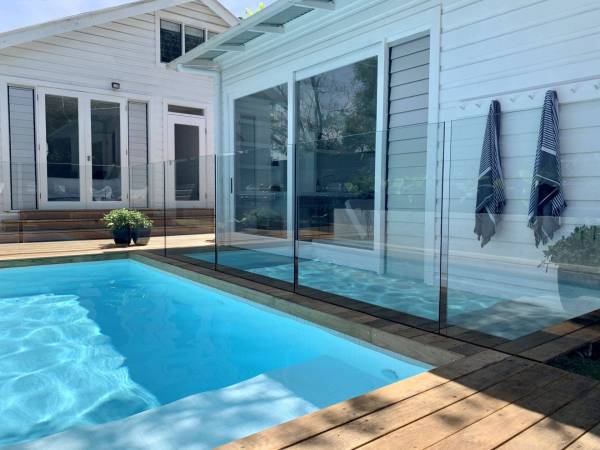 SNAPPERMANS HOUSE
Best House, best pool and best location. Thomas Sopwith – October 2020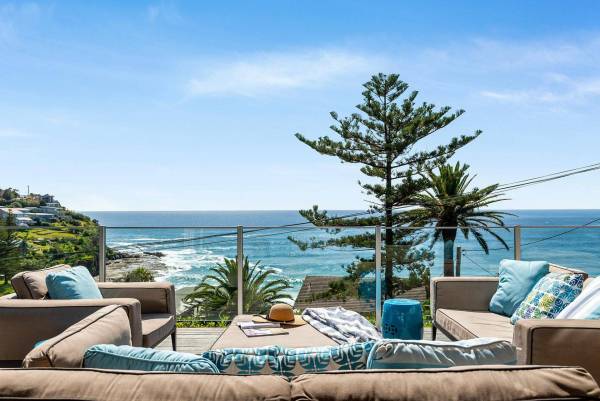 SPINDRIFT
We had a wonderful weekend stay at Spindrift celebrating the milestone birthdays of 2 friends. We all had a fabulous time and the property is the perfect place to relax and get away from it all. The views over Whale Beach are gorgeous. The property is absolutely stunning and all the rooms are well appointed with everything we needed and more to make the weekend unforgettable – we all wished we could have stayed longer! Linda Greene – August 2020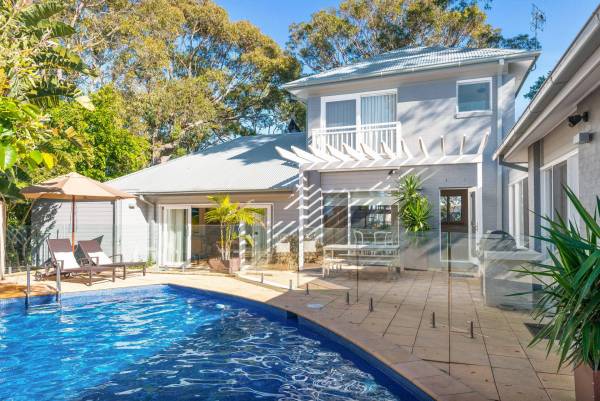 SPLASH
We loved our stay at Splash. The house is very family-friendly, peaceful and well-equiped with a lovely outlook. Sara – August 2017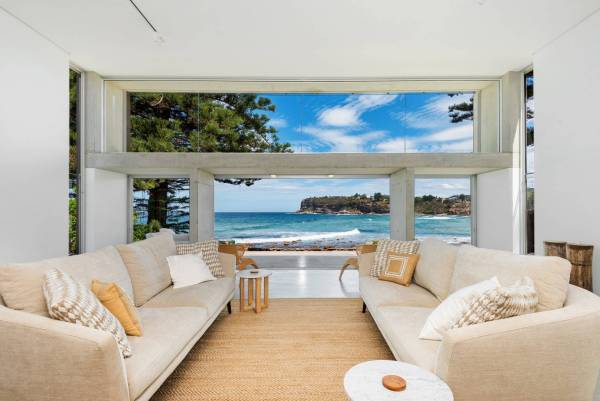 SURFBREAK
Great house in an amazing location on Avalon beach. Very clean and spacious and well designed with views from most rooms. Would definitely book again! Rodney – December 2020
The layout of the house is designed well for a big group. We booked the place for five couples and it never felt overcrowded. All the bedrooms are generous and separated so it felt like we were staying in 5 hotel rooms. Management staff were lovely and welcoming. Would definitely book again. Thi Vo – November 2020
We loved the stay at Avalon. The home was beautiful. Floors heated which were perfect for winter and the size enabled a space for all of us to enjoy.The view of the ocean was perfect! Ali – July 2020
We had a lovely stay here. Our power was out at home after the storms and Connie from holiday rentals was so kind and accommodating to find us a beautiful house on such short notice. Everything you could dream of for a beach stay. Zoe Hyde – February 2020
Beautiful weekend away with friends… lots of room for everyone… Right on the beach.. had a lovely time.. would book again!! Cassy Ghosh – November 2019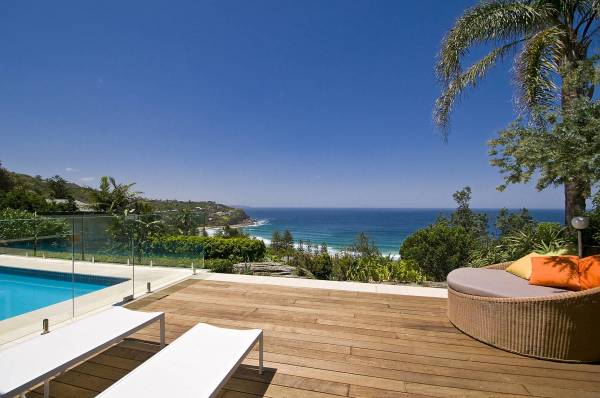 SURFS UP
This is a great house with everything you need to have a great holiday. the views are spectacular. Katie – January 2020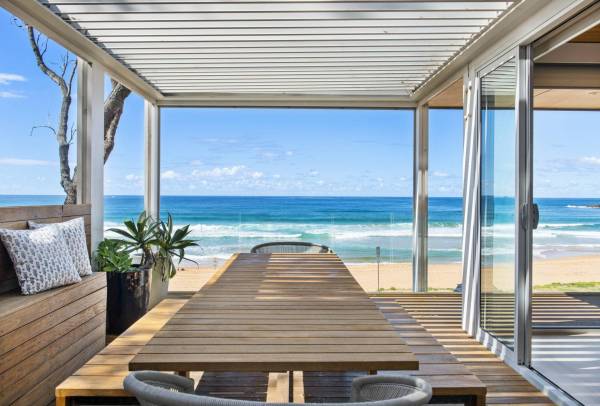 SWELL
We were looking for a real treat, beachfront luxury and we found it with Swell. The house easily accommodated 12 of us, from 10 to 77 years old very comfortably. Location was perfect, the beds were comfortable, and every room was a real treat with uninterrupted views of the beach and the amazing view. And you can't get any closer to the beach, literally all you need is your towel and in 20 meters you are in the water. The location is far enough out of town to relax, but close enough to have access to everything you need. The team at LJ Hooker made the stay easily enjoyable and we can't wait to do it all again soon. Andrew Hackett – September 2020
Stayed here with my family for a week and can not speak highly enough of the property and service. The holiday team organized our hire car from the airport and had groceries and supplies we requested stocked in the house for our arrival, and they arranged everything for a day out on a luxury yacht for us and we didn't have to worry about anything. The house is directly across from the beach, the views from the bedrooms and sound of the ocean made it almost impossible to leave. We will be back! Gerard Richard – December 2018
A wonderful experience with eight friends for a 60 th birthday. LKHookers could not have done it better. Many thanks to all. February 2019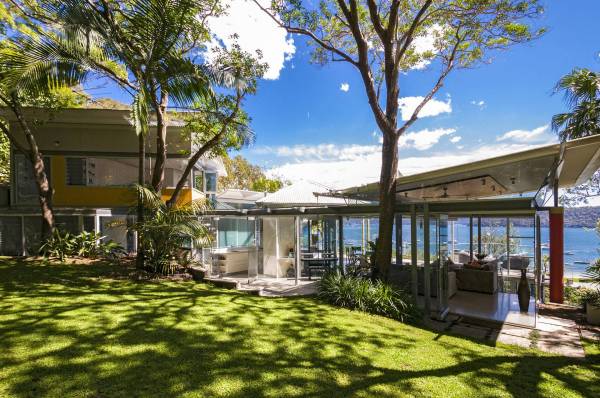 THE GLASS HOUSE
The Glasshouse is an outstanding home to relax whilst getting away from the hustle and bustle of Sydney. It's features a most unique architecture that takes in 360 degrees of rainforest and Pittwater views. The bath with a view on a rainy day was to die for. We spent a few days preparing for my wedding and enjoyed the first two nights of our honeymoon. We will never forget the beauty. Next time we will bring the family as it's also a super family house. Thank you for sharing !!! Cindy – April 2016
This is the most amazing home with spectacular views across Pittwater. We spent our Silver Wedding anniversary here with another family and our grown up children. The house was just perfectly laid out for a mix of generations. I do not think I have relaxed as much as I did here with the outdoor seating area, the hammock set in tropical gardens, the pool with views across the harbour and pool deck drenched in sunshine. Thank you to the lovely family who own this beautiful place and share it with others! Lindsey Potter – April 2018
We had a wonderful stay at the Glasshouse, it was a wonderful maze to explore with surprises around every corner. Would have loved for it to be a bit warmer when we were there so we could have splashed about in the pool. The view from the main kitchen/living Area is incredible! When you are indoors it feels as though you are outdoors because all the walls and ceilings are glass. Great location too! Only a short walk to some cute cafes etc Dee-Anna – November 2018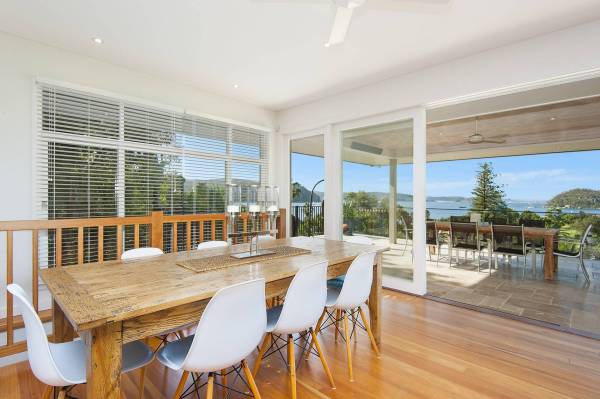 THE SANDCASTLE
My family and I enjoyed a wonderful Easter at this beautiful house. It was well appointed and great location. Highly recommend Nikki Brouwers – April 2019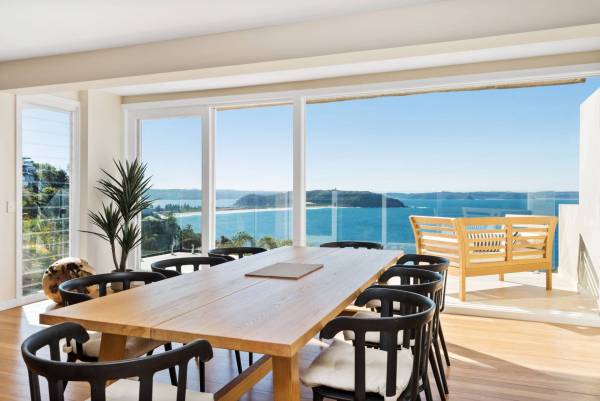 THE VIEW
We came with some friends and had a wonderful time. The views were spectacular and entertaining area was fabulous for groups. The pool area was well equipped the only comment would be access to more loungers if required. All in all a well proportioned guest house and would highly recommend. We would certainly come back. Andy Mowat – November 2020
Really fabulous house and position. Caroline Arnott – January 2019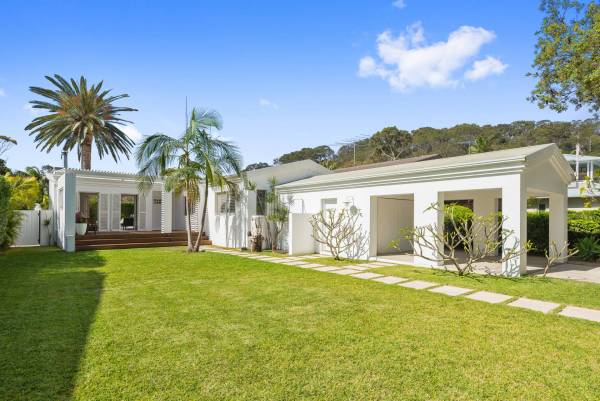 THE WHITE HOUSE
We booked The White house Palm beach for a weekend away for 7 adults with L.J. Hooker.Booking with L.J. Hooker holiday rentals was very easy and I liked the fact that I could call and talk to someone instead of booking online and waiting for email replies. Beds where all comfortable, very spacious living room, dining area and great big kitchen, it even had basic ingredients. House was clean, comfortable and location was nice and quiet. Walking distance to some cafes and restaurants. Also perfect location for families it has a corner set up for kids with table, chairs and some toys they also have board games. I would definitely stay at the White House again. Ays Leonardi – August 2019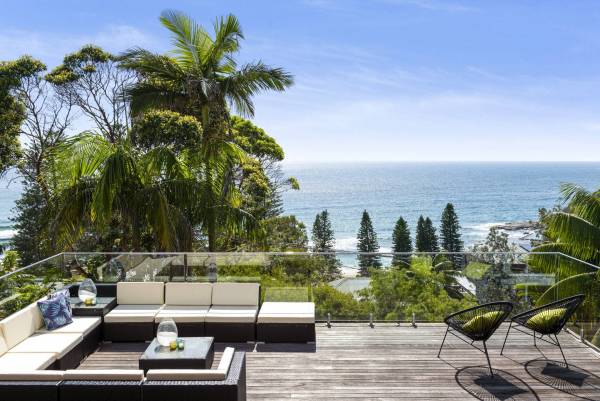 TRADE WINDS
Arriving from London with my family to enjoy Aussie holiday we could not believe the wonderful views from trade wind holiday house . The house layout was very spacious and well planned with great light and unbelievable views of whale beach . Only 100 metres from the beach with lovely sand and protected surf with life savers at hand . Trade winds house was lovely good entertainment we had some great dinners and lots of drinks . We visited lots of restaurants and had breakfast only 50 metres away at boathouse deli very nice , shopping is good and also many restaurants for special dinners ,we highly recommend the location and look forward to our next visit when we can travel again. Grant Groome – March 2020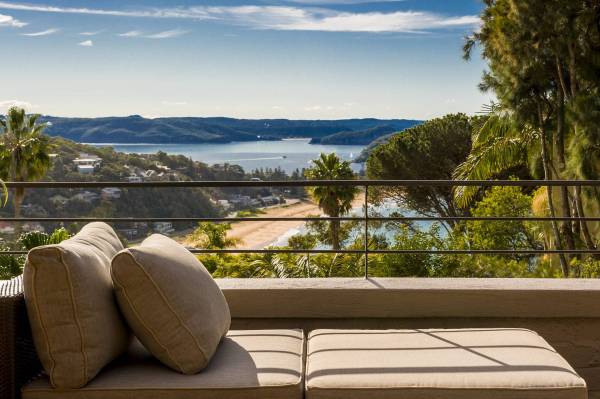 VILLA DU CAP
Absolutely stunning location with a fabulous view. Villa du Cap is just such a beautiful and comfortable house. It has a peaceful aura about it from the lush gardens to the stylish bespoke rooms. The perfect place to unwind and relax. Christina Tonkin – January 2021
We had a very enjoyable stay. The house was stunning with great views and a comfortable atmosphere. Highly recommended! Sara – September 2016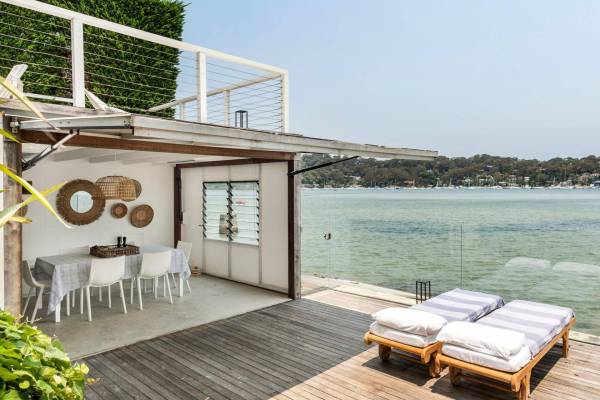 WATERSTONE
The house was absolutely stunning, with everything we needed and could possibly want. We enjoyed the beautiful sunset every night from the outside cabana, and in the day we lounged by the plunge pool. The house is in a great location with Avalon village only a 3min drive away, and a bus stop directly opposite that goes to Barrenjoey House, PB ferry or Palm Beach – it is also 1 min drive away from Jonahs Boutique Hotel. We loved it and plan on coming back whenever we can! Michelle Groeneveld – February 2021
Our family had a wonderful stay. The property is beautiful and you cannot beat the view. The house has everything you could need and we loved that the boathouse was also well equipped with everything we needed for drinks and nibbles. We look forward to returning one day soon! Lauren – January 2020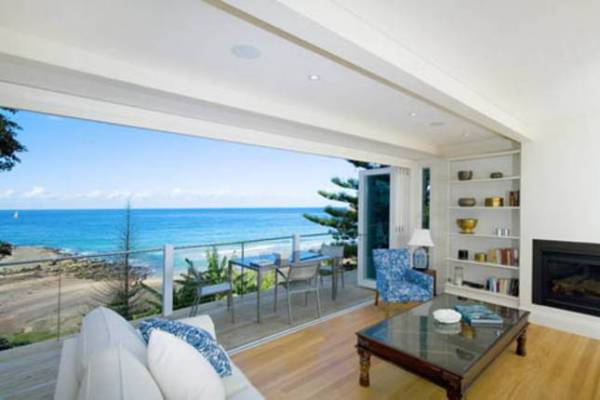 WINDSONG ON THE BEACH
We booked Windsong for my family as my son wS getting married at Mobys down the road.It was everything we dreamed of,plenty of room for everyone.And plenty of space for everyone to get ready. Debbie Soutter – October 2018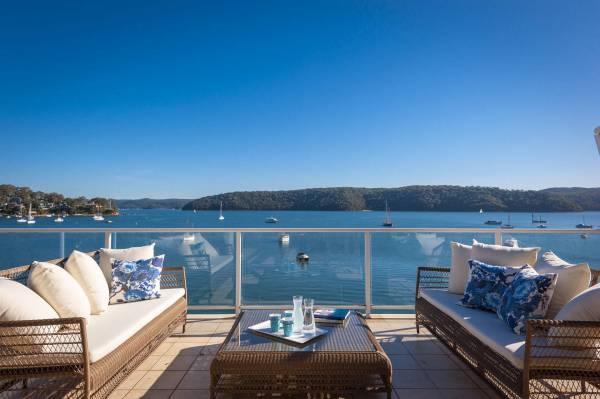 YACHTSMAN'S PARADISE
This property exceeds your expectations. It is clean, has beautiful views from the balconies, and has a very functional kitchen. We stayed from Friday-Monday, had an special dinner on the balcony on Saturday night to the sunsetting in the background and the views were absolutely breathtaking! The pool is fantastic & there is even a kayak to explore the waters early in the morning when the water is extremely still. Highly recommend. Chrysa Debortoli – March 2021